Canadian designer Jason Dussault has created a niche for himself in the world of urban chic with his trashed denim sensations. For those of you with a hefty bank account and a longing for raggedy jeans, you can buy a pair of his pricey denim trousers for a mere $250,000. You heard me right. Of course there's a reason why they are so expensive. Each pair is lavishly embellished with 18 carat gold, colorful diamonds and ruby studded wallet chains. Each is handsewn, hand painted and washed thirteen times to achieve a depth of color like no other jeans have.
Dussault
has teamed up with Bloodline Design's Malcolm Norman to create these hand tailored designs.
found at
bornrich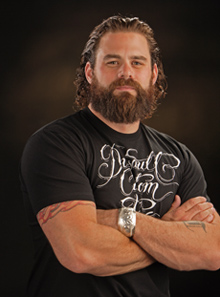 "Our mission is to design, develop, manufacture, market, distribute and sell distinctive and innovative products that redefine luxury in the fashion world. From our premium high fashion hoodies, denim jeans and tops, to our urban apparel and accessories, every element we create intends to redefine the luxury experience, and to fulfill the lofty desires of affluent, fashion-conscious customers worldwide," says Jason Dussault.


The $10,000 prototypes can be seen at Kustom in New York or at the Dussault flagship store in Los Angeles.