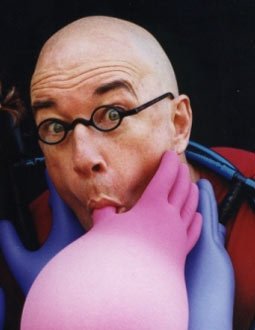 Ever heard of a carrot clarinet or a rubber glove bagpipe? No? Then how about a watering can clarinet? If not, then listen up people.
Australian born and raised,
Linsey Pollak
is a musical talent that you have to see to believe. Musician, artist, and carrot carver, his innovative use of found objects has made his brand of world music an uncommon treat to watch and listen too. 
Whether it be watering cans, rubber gloves, carrots,  chairs, or brooms — no object is off limits when it comes to Pollaks musical making imagination and ability. He cleverly carves, bends and modifies these everyday things into singing instruments that will make you smile. Check it out!

Linsey Pollak's veggie music - It's JUST COOL!