Most of us like to eat potatoes but Lebanese artist Ginou Choueir likes to paint them. Literally. He uses potatoes as his canvas of choice when doing these JUST COOL portraits. He has painted sacks of potatoes and each seems to have a personality all it's own!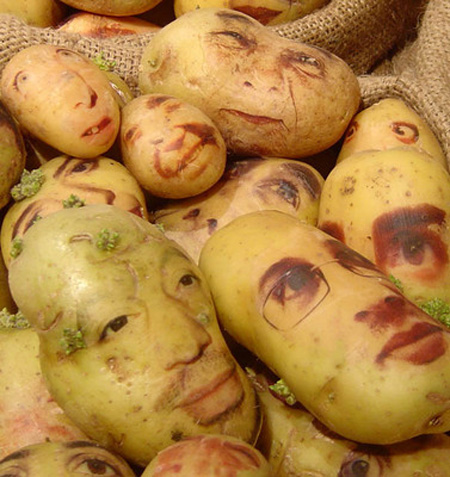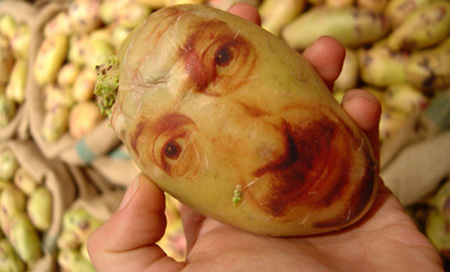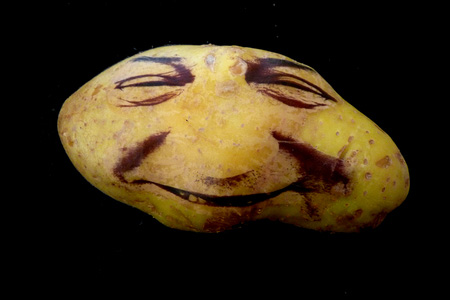 What's behind his Mr. Potato Head inspiration?
"I chose the potato to portray human faces because of the many striking parallels. Not only is their skin porous like ours, but their skin texture and color is very similar, and like us, they come in different sizes, shapes and forms. Potatoes grow, live, and then decay, mirroring the ephemeral existence and fragility of our own human nature."
So I wonder what these faces turn into when they start to rot? For now they look JUST COOL to me!
via
toxel