Closet DJ's rejoice! Now you can carry your turntable in your pocket and make music (discreetly) where ever you go. From the crazy minds over at, you guessed it,
Art Lebedev Studio
, comes the Plastinkuzz pocket-size DJ scratch pad. Yeah, it's a scratch pad
the size
of a credit card, it makes sounds like a real disc and it comes in a wide variety of color combinations.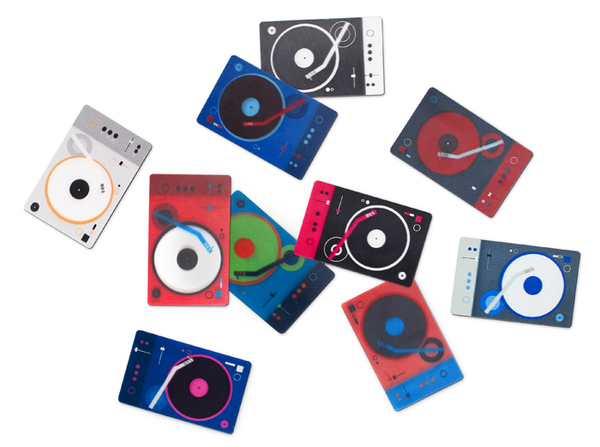 So get your turntablism on - this one is JUST COOL!