I wonder how lucrative it would be to open a gambling casino and what exactly you would need to get started. I saw this rambling old Victorian up in Saratoga for sale and the price was dirt cheap due to the sluggish real estate market. Wouldn't it be fun to decorate it? It would make the perfect Casino slash Bed and Breakfast and I bet it would do great during the August racing season. In the late 1800's Saratoga Springs which is known for its Horse Racing also had legal gambling. Today there are a few designated spots that you can play slots etc. in this wonderful historic town. Congress Park still has it's original Canfield Casino and the city hosts many gambling galas to raise money for charities there. There's Mary Lou Whitney- always the Saratoga Belle of the Ball.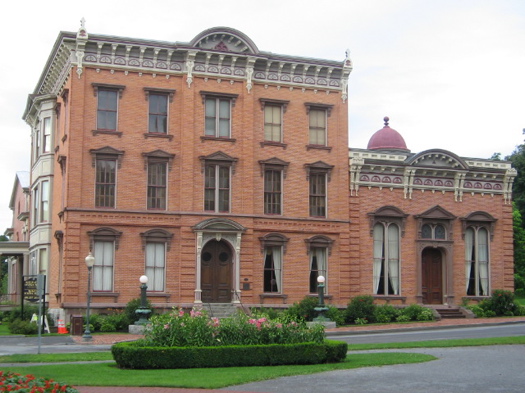 So considering what I would need to get started, there are a few internet sites that sell the gaming supplies I would need. One company I found that had a wealth of information on the subject of gambling as a sport and entertainment sells a variety of
Poker Tables
. The company is called American Gaming Supply. Their huge inventory includes a wide selection of gaming tables as well as gaming supplies like cards, poker chips, chairs - really, everything you need. They also have free shipping within the US and Canada and 90% of their tables are in stock all times, too. So I'm putting them in my favorites, should I end up taking the plunge.