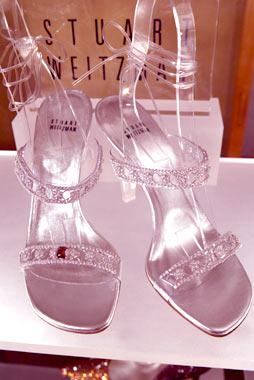 Here's a cool way to show off your Stuart Weitzman
"Cinderella Slippers"
. Because if you're going to spend two million on a pair of shoes , you're darn right you're going to show them off! And showing them off on the
The Miami Stiletto Shoeshelf from mashallah
is both practical and artistic.
And like the shoes, JUST COOL!