Edible lighting! This chandelier will surely give you a sugar high. The brilliant confection by Ya Ya Chou is made entirely of gummi bears (with just a few beads and wire holding it together). How many gummi bears? I don't know, you count them. But there's A LOT!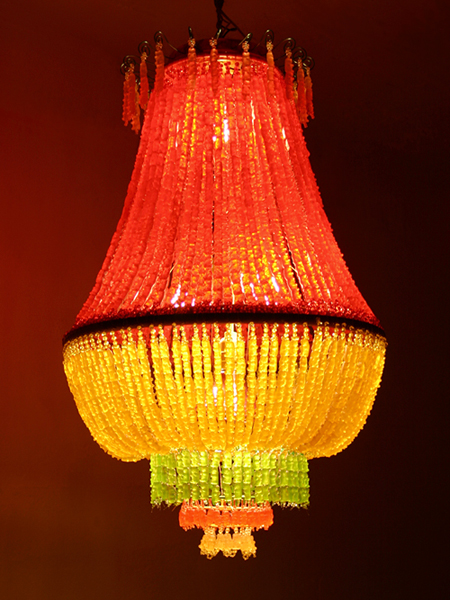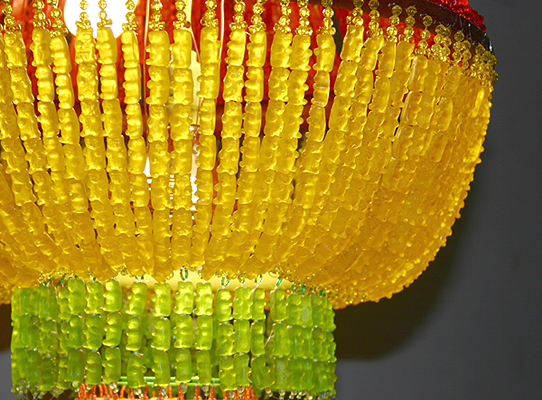 Award winning film maker and Taiwan native Ya Ya Chou turned from film making to creating sculptures and installations.With no formal training in visual art she is a self taught mixed media artist using weird stuff like these gummi bears. This sweet and chewy sculpture is one from her gummi bear series.Check out more gummi bear creations at her website.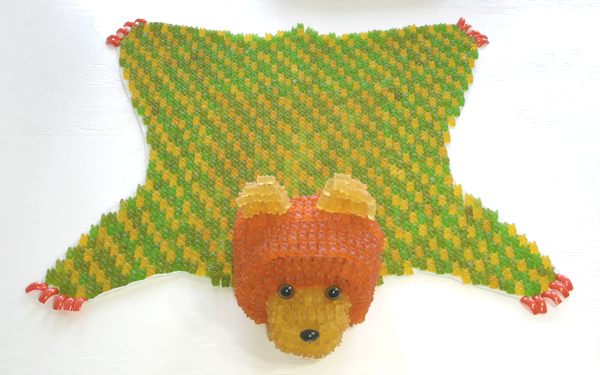 Ya Ya's yummy gummi's are JUST COOL!