Who doesn't love a good game of scrabble? Especially when you get to sit on it.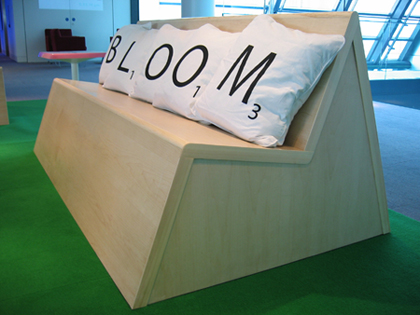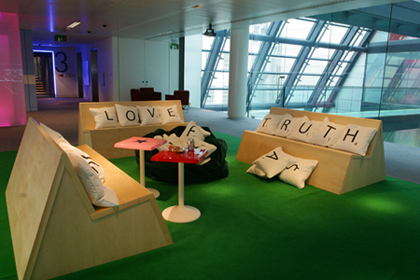 In collaboration with Alistair Willmott ,
Stephen Reed
created Wordplay, this cool beech veneer settee complete with graphic fabric letter pillows at Bloomberg Offices, London. The interactive seating installation provides a short break area for employees. Seating that is JUST COOL!