This portrait of a soldier is "painted" using paper instead of paint! And not just any old paper either. Christian Faur created this American Soldier with shredded paper that was printed with one thousand of the most common names of those men and women currently listed with the Social Security Administration between the ages of eighteen and twenty-eight.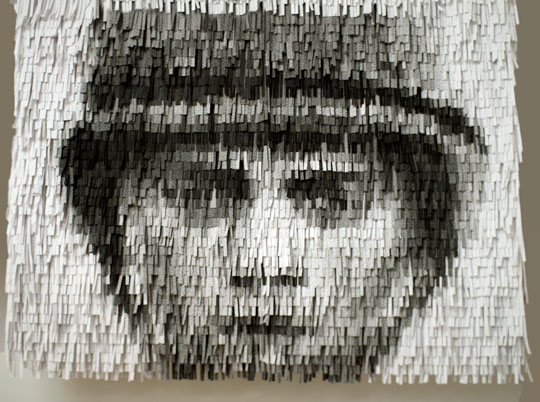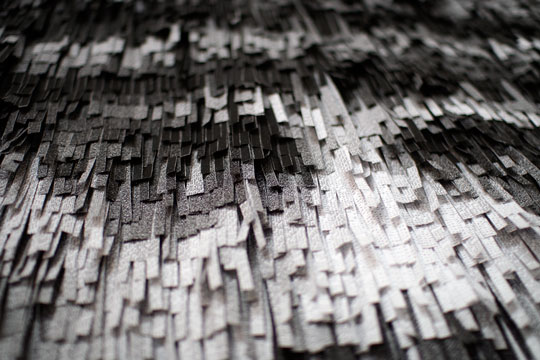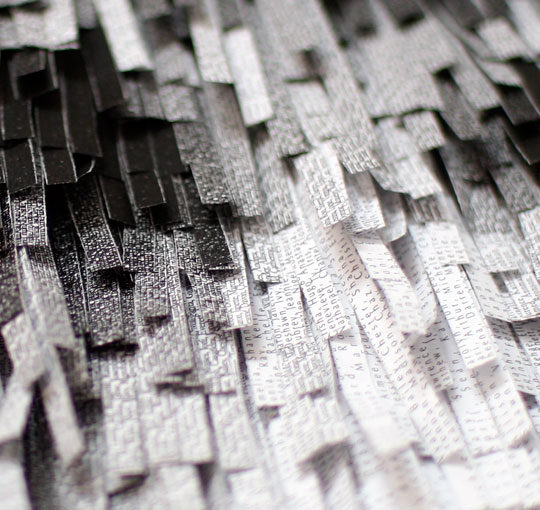 The image is made possible because of the way the text is rendered using different font sizes and "kernings" to appear darker or lighter.
How clever and ...JUST COOL!
via
Christian Faur