For a piece of cheese, Jack Russell Terrier,
Tillamook Cheddar
from Brooklyn, New York will paint you a masterpiece! This paw-some pooch has been likened to artists Jackson Pollock and Cy Wembly and at the age of ten has been widely exhibited throughout the U.S. and Europe. At sales of over 2000 dollars for each of her paintings she ranks up there with other famed animal artists like chimp painter "Congo" who's paintings bring in over 8000 dollars.
What's this fluffy Picasso's technique? Her owner Bowman Hastie, explains:
"Tillie's primary process is a dynamic color transfer technique. In preparation for each of her works, her assistants assemble a touch-sensitive recording device by affixing pigment-coated vellum to a sheet of lithograph paper backed by mat board. The artist takes the prepared "canvas" in her mouth and brings it to her workspace. Working on the outside surface, she applies pressure with teeth and claws in a methodic ritual marked by dramatic shifts in tempo and intensity. The resultant sharp and sweeping intersecting lines complement the artist's delicate paw prints and subtle tongue impressions, composing an expressionistic image that is revealed on the paper beneath when she is finished. She works with shocking intensity, sometimes to the point of destroying her creations. "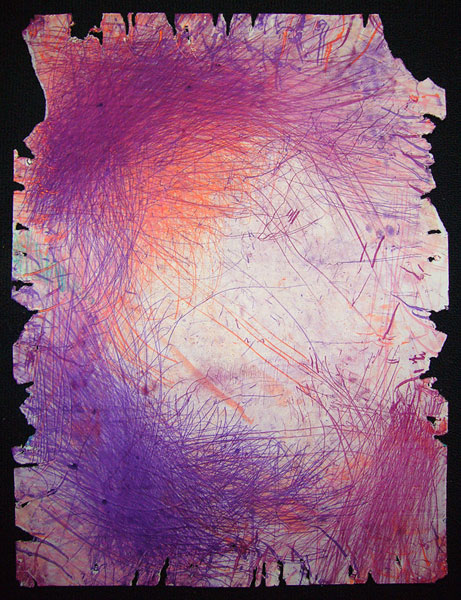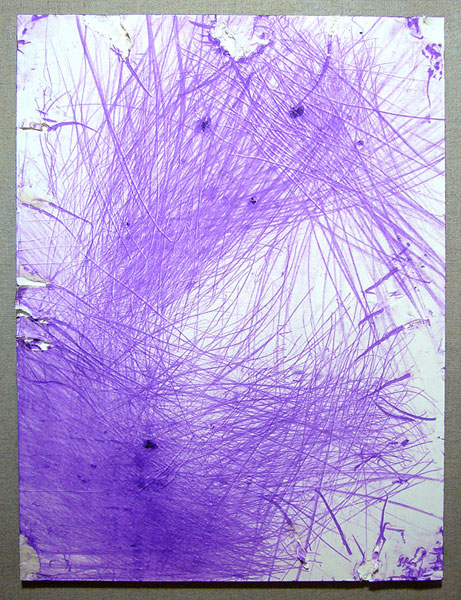 When asked if Tillie enjoys exhibiting at shows, Bowman replied, " She typically hangs around the cheese table!" which makes sense since Tillie was named after her favorite brand of cheddar.
Tillamook Cheddar - the cheese AND the dog painter are JUST COOL!