Hey did you know that all this week McDonald's is giving away free coffee? I've tried their Paul Newman's and it's actually pretty decent. Move over Starbucks! (well...not quite)
Anyway, check out this advertising they're using to promote it...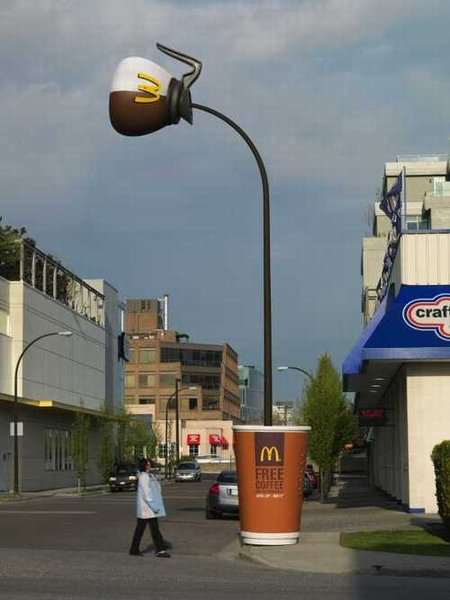 What a funny looking lamp post! If you're in downtown Vancouver you can see it up close and personal.

It's JUST COOL advertising! I'm LOVIN' IT! ;)

via woohome